I must admit, this is the first season I've ever tuned into The Biggest Loser. I jumped on the Jillian Michaels train earlier last year and when I heard she was back on BL, I decided to watch it every Monday night. After the first episode, I was hooked.  I love listening to the stories and watching the contestants become stronger and more confident. One contestant especially caught my attention and I tune in every week to watch her succeed.
I watch the Biggest Loser because I think Danni rocks. I hope she wins the show and reaches all of her goals. Here's why I think Danni is great:
Jillian Michaels pours a bucket of water over her head early in the season and she didn't body slam her.
Down to two team members in the white team, Danni wins the 5k challenge and then runs back to help Pam finish strong.
On the swimming challenge, she was the ONLY member competing for her team and SHE WON!
On the balance beam/nutrition challenge, she mastered the beam, got every single nutrition/calorie question wrong and continued running back and forth until SHE WON!
The Valentine's Day temptation episode challenge (which I thought was so foul) consisted of a room full of junk food and a one-pound advantage for the winner who ate the most junk. Danni refused to eat and began to exercise.  Therefore, she gave up her chance of winning the advantage and at the end she didn't even need it.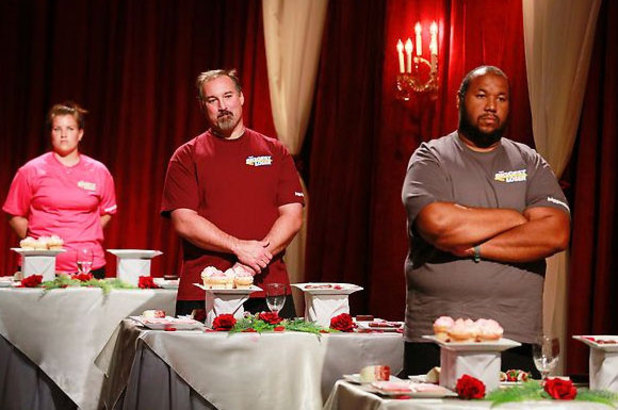 The shovel challenge, she knocked her ankle with the shovel and kept going.
During the blocks challenge, she fell with a block and continued without a complaint.
Most impressive was her ability to hold on to 72 pounds of weight while on her tiptoes and with just one arm!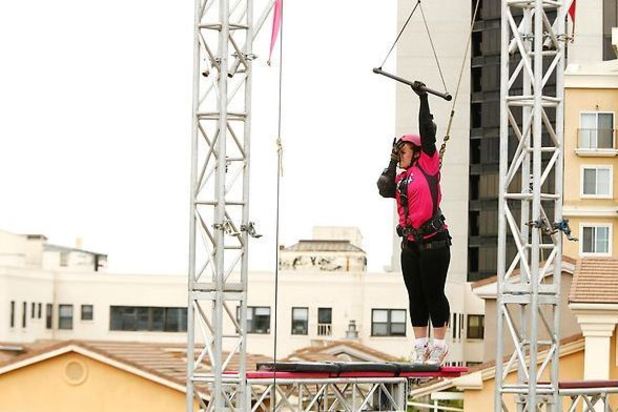 The woman is a powerhouse. Not only is she beautiful, but she's caring, sympathetic, and strong as hell. I doubt this is an act and if it is . . . she's the smartest competitor. She doesn't complain, she doesn't fight, and she doesn't argue. She had the toughest trainer in the house barking orders at her and she never ran away crying. I hope she gets a spot in the finally and takes it all!
What a freaking ROCK STAR. 
*I used a lot of images from the web to put together this post. Tried my best to credit each one instead of downloading the image and uploading as my own. If I did so incorrectly, please let me know and I will fix it. Thanks!