Last month, I did the unthinkable. I took my measurements and bought two bathing suits on Etsy.com. AND I DO NOT REGRET IT ONE BIT! Because, they are perfect.
If you follow my boards on Pinterest. You would note I have a "My Style" board. I keep things in there that I will one day, hopefully purchase (or at least that's what I like to say). I've actually gone back and checked out some of my pins and purchased items off the board.
Well, last year, I pinned THIS: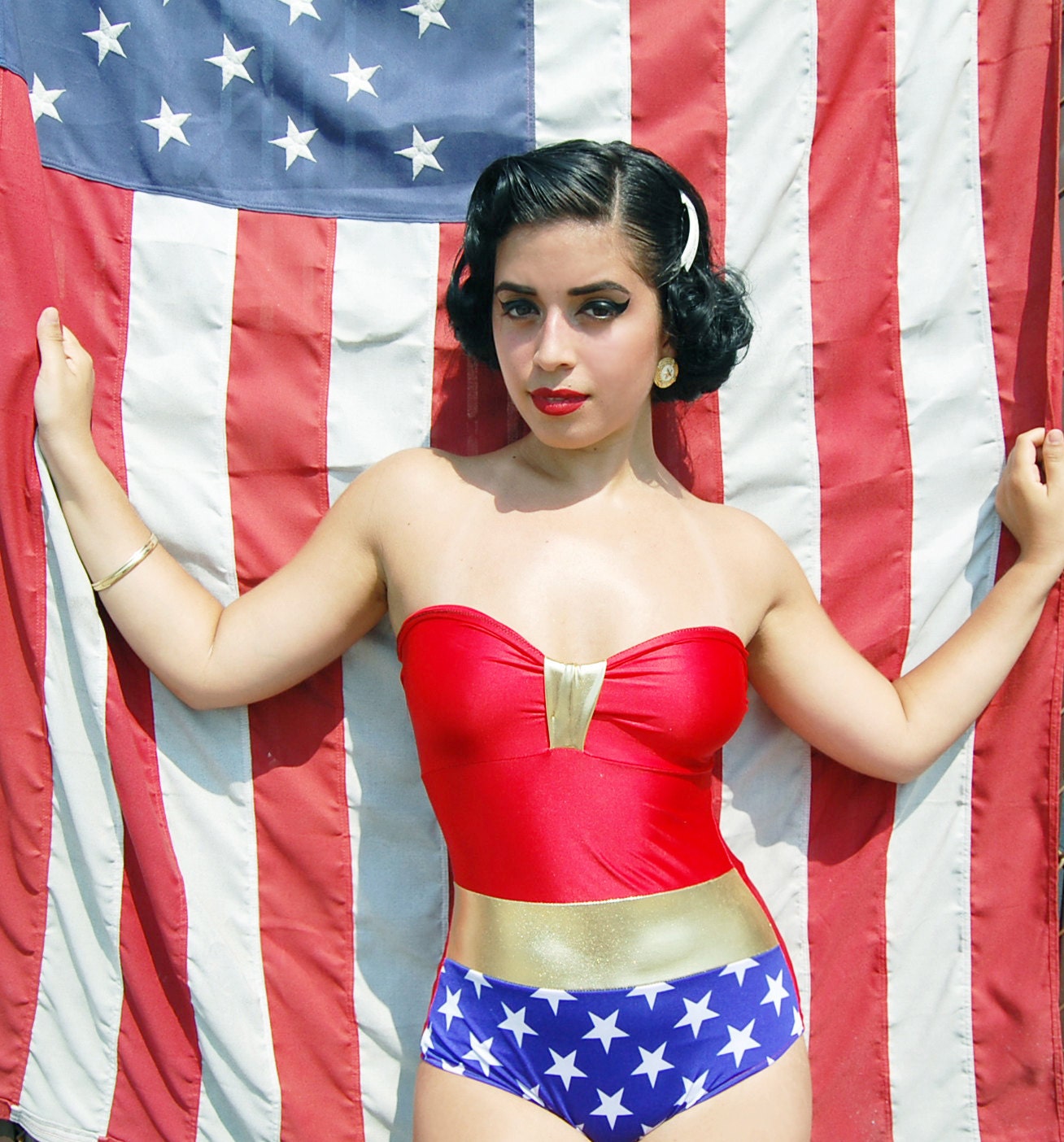 The absolutely cutest bathing suit I have EVER seen in my entire life. I also did further research and found out that the girl in the picture is Jasmin from the Vintage Vandalizm blog. She is a real woman wearing a real bathing suit made by a REAL person.
So there the pin sat for a little less than year until I was invited to a Vegas Bachelorette party in August 2013!  Vegas = Pool parties = Pool attire = Hot girls in boring bathing suits = ME NEEDING THIS WONDER WOMAN BATHING SUIT! Follow? Yes?
I finally visited Meshalo's Etsy page, perused all her beautiful designs and decided I was going to get the high-waisted 1950's inspired Wonder Woman bikini!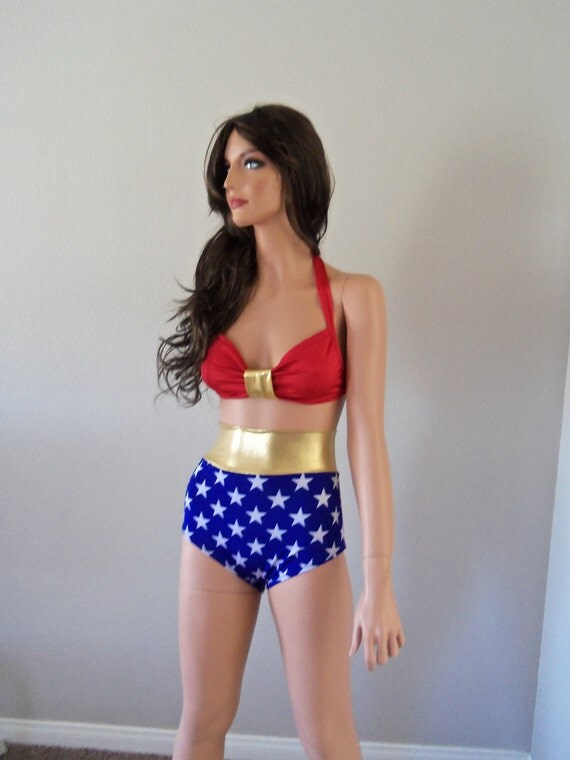 Worried that I wouldn't fit in a standard size, I opted to take my measurements and send them to the shop owner. She can custom make the bathing suit for you. I purchased it over Etsy and then I waited a little less than a month.
OH MY GOD! It fits PERFECTLY! I can't wait to share pictures of the bathing suit with you. I feel like Wonder Woman. I just do. I can't wait to wear it this summer. (Insert 10,000 exclamation points).
I bought another bathing suit from the shop but I will wait until I get a photograph of me in it to share it with you. If you think it's crazy to buy stuff over the internet, I say GET OVER IT. Meshalo was amazing and I love all her stuff. Her prices are decent but the quality is most impressive. This isn't made overseas. This is local, made carefully, and made by someone you can actually communicate with. I'm all for it.