I EAT WITH THE FUNK. I DIE FOR THE FUNK! Music literally runs through my head ALL DAY LONG! If you don't know the song referenced on this title then WE... ARE... NOT... FRIENDS. Just kidding. We are friends. PROMISE. This song just pumped me up to write a post for you all.
http://www.youtube.com/watch?v=T3unXOsHY34
Every single person I have spoken to through private message is FREAKING OUT ABOUT THANKSGIVING. It's funny because for me, its just another day. Secret #1: I really don't like typical Thanksgiving holiday foods! Secret #2: My mom doesn't really cook typical Thanksgiving foods. We have like a Puerto Rican fest. I DO LOVE THOSE.
No pumpkin, sweet potato, or apple anything. We do it BIG with carbs - rice and beans, tostones, my mom's non Italian Lasagna lol, pasteles, pastelillos, ham (which I do not eat), oh and the bird is there too. I know that we are not the only ones that sneak in MAD cultural foods and tons of carbs for the day of thanks.
Our TYPICAL plate looks something like this but there is no green anything.
So guess what the ODD BALL CHILD does every year. I PREPARE. Here is what my Thanksgiving Day looks like.
1. Morning workout. Get it done early and get it over with. You will be so happy when you are unbuttoning that top button on your pants that you actually got that exercise in EARLY. If you have extra time that day, I would go for a HARD workout and I would just go ALL IN. KILL THAT WORKOUT! Then go lay in your tub with some epsom salt.
2. Drink Shakeology in the morning. I know my nutrition is going to suck in the evening so I need my daily dose of dense nutrition. BOOYAH!
3. Eat fruits as a delicious snack.
4. I eat a huge hearty salad before I go over to wherever Thanksgiving dinner is. Even if you are responsible for cooking something OR if Thanksgiving is in YOUR HOUSE, get a huge plate of delicious greens in. No need for protein because you will probably overeat some turkey or ham later. I suggest you throw in some broccoli or sprouts into that salad. Your large intestine will love you. #justsayin
5. I do not drink on Thanksgiving. It's my personal choice. But if you need a glass of wine to cope with the family being all in one place or perhaps you all do a toast together, go for it BUT don't go down that slippery slope or soon you will be all over that pie (or in my case that flan). When you are done with the pies, you will run towards the cookies or maybe even kick the children out of the chips table! You don't need that in your life.
6. Drink lots of lots of water. All day and the day after. Nuff said.
7. Bring a healthier option for a side. Make it small because I am 100% sure that no one will eat it but you and maybe someone trying to be polite. Green beans cooked in garlic and olive oil are a good choice or a tray of raw vegetables with hummus. Start with your healthy food first and then fill the plate with the other good stuff.
8. Talk! Dance! ENJOY YOUR FAMILY! The more time you spend with them, the less time you will spend crouched over food.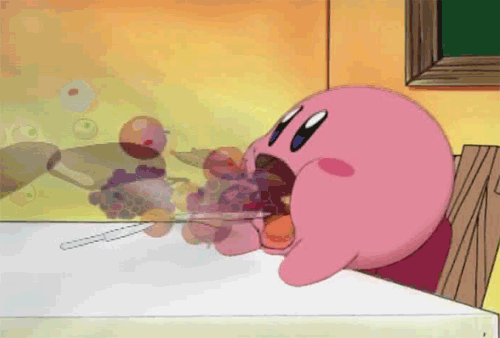 RELAX!!! YOU GOT THIS!!!!! This year I am adding a 3 day cleanse after the holiday. I feel so in control this holiday season!!!! AND YOU CAN BE TOO.
Peace. Love. and Zucchini!